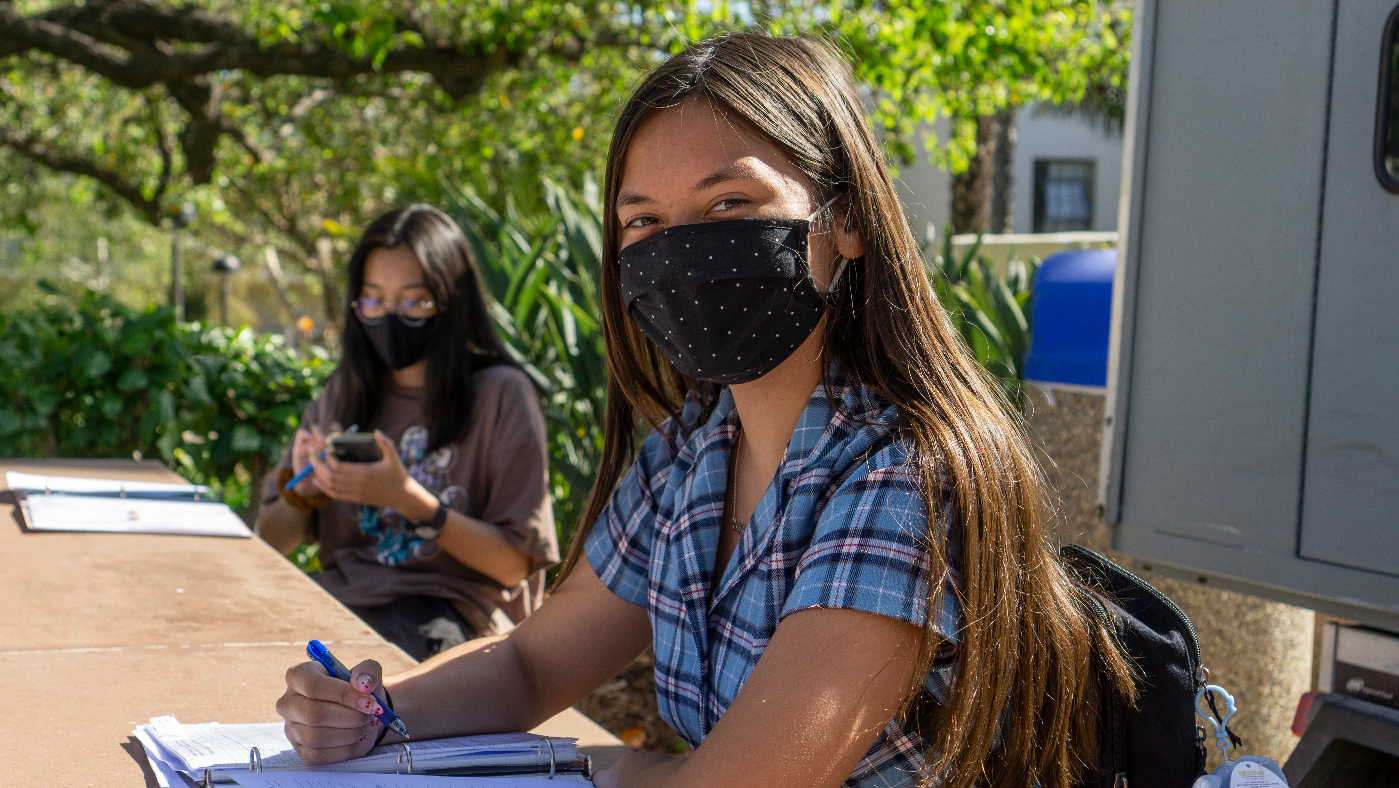 COVID-19 Vaccination Information
Updated: September 14, 2021
SBCC is committed to keeping our Campus Community up to date on the most important news and information relating to access to COVID-19 vaccines. As COVID-19 continues to impact our community, vaccines are one of the most important tools to end the pandemic. Our county is working hard to continue making vaccines available to everyone as soon as possible, so that every resident has the opportunity to be vaccinated.
At a special Santa Barbara City College Board of Trustees meeting held on August 5, 2021, the Board passed Resolution No. 1 - COVID-19 Immunization. The resolution requires "full" (as defined by the U.S. Center for Disease Control) COVID-19 vaccination by October 1, 2021; all students, employees, and members of the public should have their second shot of Pfizer or Moderna - or their first shot of Johnson & Johnson - vaccine by Sept. 17 in order to qualify for full vaccination by October 1st. Immunization verification must be provided to SBCC as a condition of:
Entering an SBCC campus building

Attending an in-person SBCC class

Using a service located off-campus
This applies to all students, employees, and members of the public unless they have obtained an approved exemption based on medical, disability, religious grounds, or a deferral based on pregnancy.
Everything you need to know to get vaccinated
Who is eligible? You can find the latest information on eligibility in California here.
When will I be eligible?

Everyone 16+ years of age is eligible to be vaccinated.

California is working hard to make the vaccines available to everyone as soon as possible. To check your eligibility, visit MyTurn.CA.gov.
What will it cost? COVID-19 vaccinations are free for all Californians, regardless of immigration status, health insurance status, or background.
Visit our COVID-19 Vaccine Provider Information webpage for information on how to schedule your COVID-19 vaccination with local health providers. For the most up-to-date local information on vaccines, eligibility, clinic locations, mobile vaccinations, FAQs and more, go to the Santa Barbara County Public Health Department COVID-19 Vaccine Information page.